Countywide Substitute Teacher Orientation
Date(s)
Tuesday, Dec 19, 2023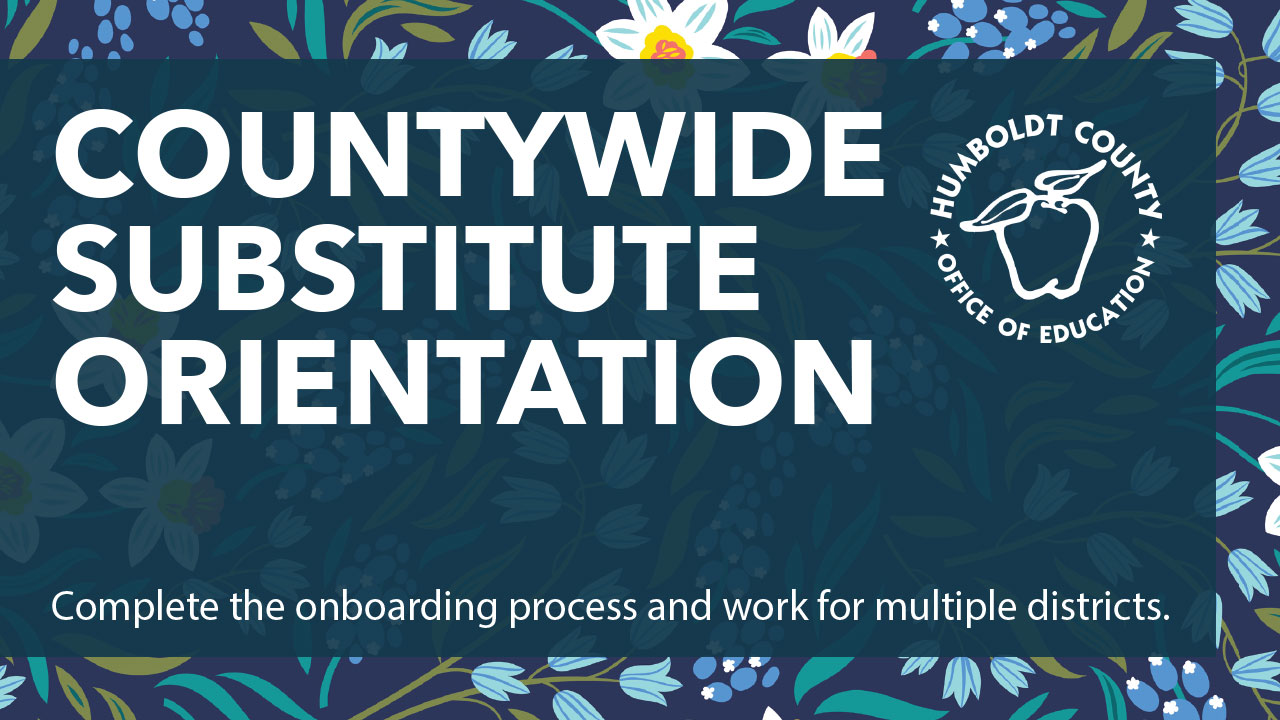 Complete the onboarding process and work for multiple districts. This comprehensive orientation includes:
Employment Screening
No Cost Live Scan and TB Assessments
Access to Mandatory Trainings
A certificate will be given upon completion of the requirement
2023-2024 Orientation Dates
Tuesday, August 15
Tuesday, Sept. 19
Tuesday, Oct. 17
Tuesday, Nov. 28 (Fourth Tuesday)
Tuesday, Jan. 16
Tuesday, Feb. 27 (Fourth Tuesday)
Tuesday, March 19
Tuesday, April 16
Tuesday, May 21
All dates cover the same topics, so you only need to attend one.
All trainings are on the Third Tuesday of the month, from 10:00-11:30 a.m., in the Annex Room at HCOE.