The third annual Battle of the Books took place on Friday, April 27 at the Sequoia Conference Center. Battle of the Books (BOTB) is a voluntary reading incentive program in which teams of students compete against each other in a fun and exciting "battle" based on their knowledge of books read throughout the school year.
Students in fourth through sixth grades were challenged to read as many books from a list of 30 titles set by America's Battle of the Books.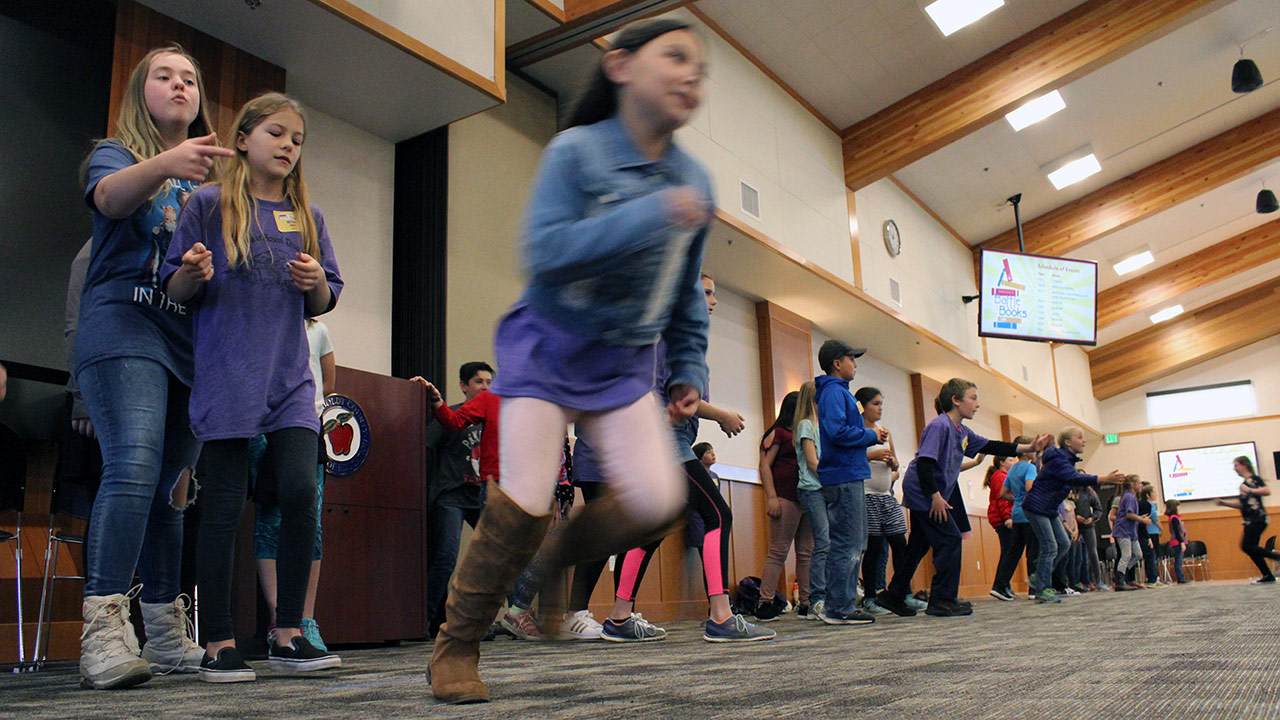 Schools were able to bring as many students that wanted to participate who had read from the list of suggested books. On the day of the event, teams were formed from a mix of all the students from each participating school. The students took part in an icebreaker team-building activity, and then launched into the battle.
Through both relay and 'family feud' style competition, teams displayed their knowledge of the 30 books. Local children's author, Pamela Service made a guest appearance and helped facilitate the last battle. She also spoke to the students and shared her novel, Tomorrow's Magic.
"Battle of the Books is a wonderful opportunity to celebrate independent readers and allow them to explore diverse literary styles," stated BOTB organizer, Ryan Keller. "This was the first year we mixed up the teams from different schools and it was great to see students working together with their new friends to answer the variety of questions."
The winning team named themselves 'The 8th Chapter' and included Faith Hedin and Estella Monaghan from Freshwater, Mariah Hall and John Adams from Trinidad, and Gianni Orlandi from Maple Creek School (photo attached). They each received $20 gift certificates to Eureka Books and a signed copy of Pamela's novel, Tomorrow's Magic.