(Eureka)—Each year, the Kiwanis Club of Henderson Center visits Glen Paul School and distributes gifts to students, and this year was no exception. Club members visited Glen Paul School on Wednesday, December 15th for the annual tradition.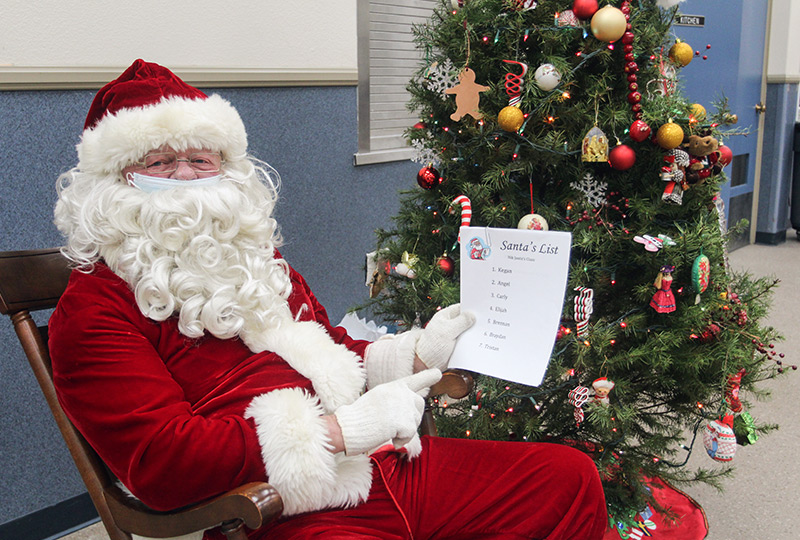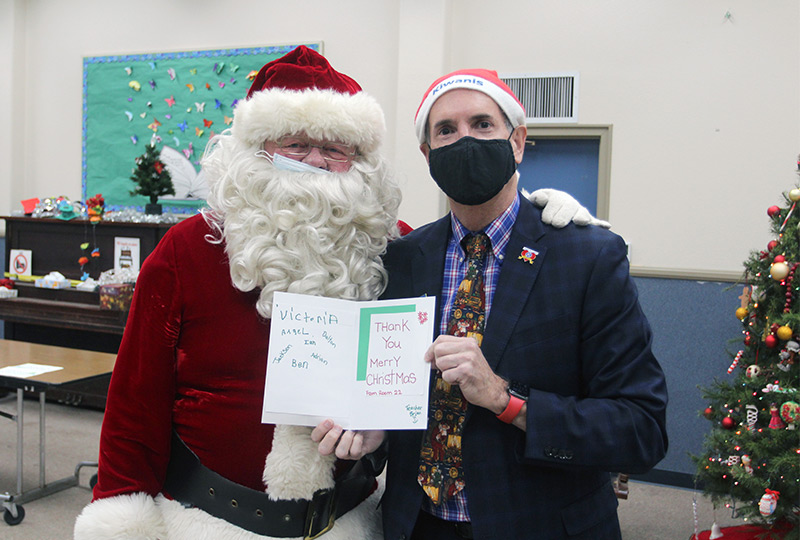 Glen Paul staff provides the club with a list of students and gift ideas. Each Kiwanis member is assigned to a particular student to purchase a gift. This year, even though the whole Kiwanis group wasn't able to attend due to COVID guidelines for guests at Glen Paul School, club president John Friedenbach and "Santa Steve" were able to provide students with gifts.
"The Kiwanis Club of Henderson Center has been holding this event for over 50 years", said John Friedenbach, Henderson Center Kiwanis president. He said, "Kiwanis International's focus is to 'improve one child at a time'. It's pure joy when the students see Santa. It's heartwarming for everyone involved."
Each year, Kiwanis provides a Santa (a Kiwanis volunteer) for the event and the club members' gifts get distributed to the students at the school site.