Trades Day: A Day for Trades Career Exploration
Date(s)
Thursday, Apr 25, 2024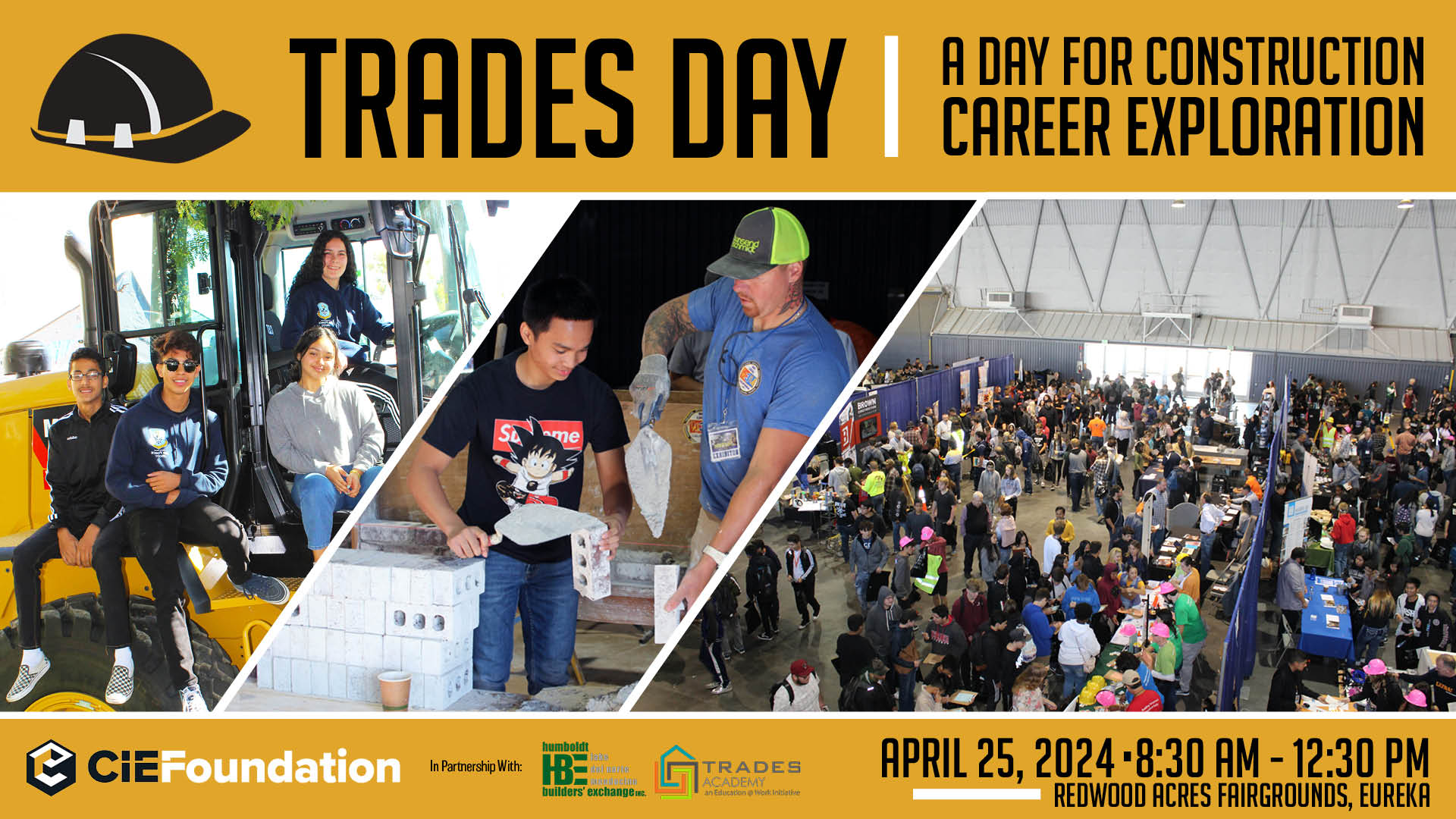 Invest in the Next Generation!
Trades Day introduces high school youth to industry career opportunities in construction, design, sub-contracting, heavy equipment, engineering, and other skilled trades.
 We hope you will join us to inspire local students to pursue careers in construction. Your students will be able to explore all the industry has to offer through engaging hands-on exhibits put on by local industry; some examples of exhibits include how to swing a hammer, try their hand at mixing cement, scale a wall for roofing, or throw on some PPE and get them welding. Anything to get their hands and minds moving!
Schools, youth groups & individual students are invited to register for a two-hour block starting from 8:30 a.m. to 12:30 p.m.  This is a hands-on event for high school juniors and seniors to investigate the opportunities in the Trades from local industry leaders. Each participating school will need to arrange transportation to the event.
Available Time Slots:
8:30 a.m. – 10:30 a.m.
9:00 a.m. – 11:00 a.m.

 

9:30 a.m. – 11:30 a.m.
10:00 a.m. – 12:00 p.m.
10:30 a.m. – 12:30 p.m.
Upon their arrival, students will go through a  safety tailgate talk before entering the exhibition halls.
*Please note student lunches are not included.
Event Website Student Group Registration Sponsor/Exhibitor Registration