Youth from eight local schools are teaming up with some of the finest chefs in Humboldt County to create unique, flavorful, mouth-watering salsas for the Kids' Salsa Recipe Competition. The Humboldt County Office of Education's (HCOE) Nutrition Education Programs and Services proudly present the ninth annual competition during Farmers' Market on the Arcata Plaza Saturday, October 13. Public salsa tasting and voting take place from 12:00 p.m. to 1:00 p.m., with the awards ceremony to follow.
Inspiration for this event comes from the varied nutrition education activities that take place as part of the Harvest of the Month program. Students combine math, science, and art as they learn about nutrition and develop cooking skills that will last a lifetime.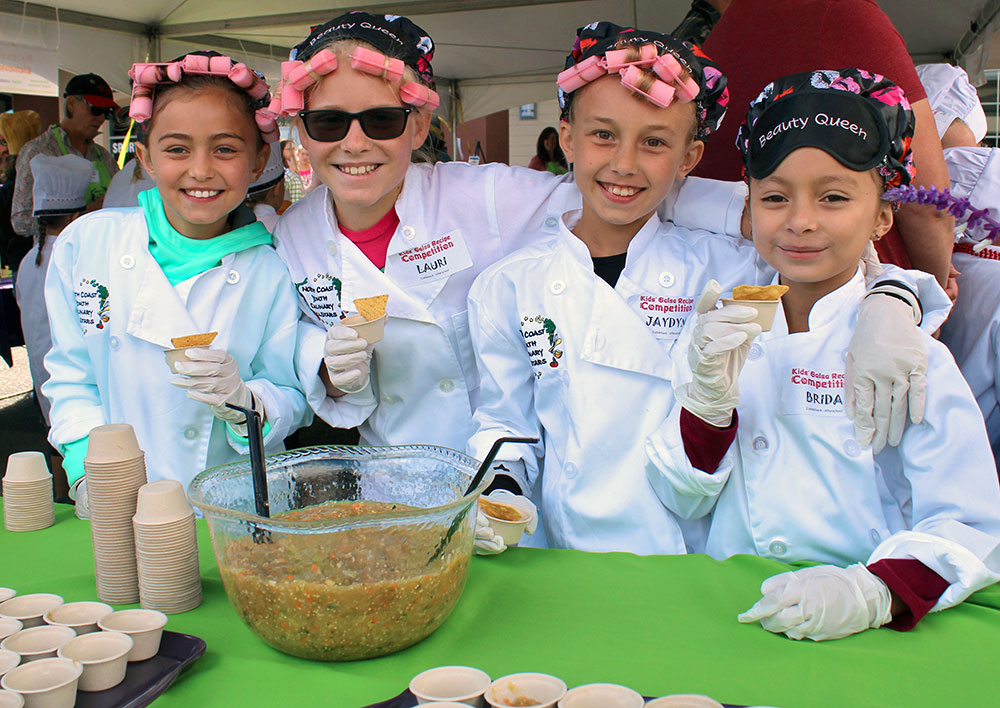 "Engaging kids in food-based activities such as cooking and gardening increases their willingness to try new foods and develop healthy eating habits," said Megan Russin, Nutrition Educator with HCOE.
Students who express a deeper interest in learning more are selected to demonstrate their knowledge and skills and collaborate as part of a team through events such as the Kids' Salsa Recipe Competition.
Local restaurants, mentor chefs, and schools teaming up include:
Larrupin Cafe, Alanna Dolan – Trinidad Afterschool
Fieldbrook Market & Cafe, Christina Heilmar – Blue Lake Afterschool
Fiesta Grill & Cantina, Monica Luna – Pacific Union School
Arcata Culinary Arts, Neil Kalson – Arcata Elementary Afterschool
Pasta Luego, Coco – Jacoby Creek School
Five Eleven, Josh Wiley – Lafayette Elementary Afterschool
Pachanga Mexicana, Veronica Barnard – Grant Elementary Afterschool
Eureka City Schools Food Service, Danielle Johns – Alice Birney Elementary Afterschool
Following a kick-off meeting where students learn about nutrition and seasonality, students meet with their mentor chefs to create their final salsa recipe.
On October 13 the teams compete in several award categories including Excellence in Creativity, Nutritional Power, Sweet Taste, and Savory Taste. A highlight of the event will be the Tacolicious Award, which will be reproduced by Eureka Natural Foods and served as part of the countywide Annual Taco Tuesday event that celebrates local producers and healthy school meals. Eureka Natural Foods is also donating all the chips for tasting.
For more information about the Salsa Recipe Competition, please contact Linda Prescott at (707) 445-7042 or lprescott@hcoe.org.