The eighth grade class at Peninsula Union School District had an opportunity of a lifetime, traveling to China for their eighth grade trip. For these students, it was their first time out of the country, and in some cases, a rare trip outside of Humboldt County.
Superintendent/Principal, Lark Doolan, set out to provide a unique experience for his students and started researching what it would take to embark on this kind of journey. The community rallied and several local businesses (Wildberries & Murphy's Market), private donors, and community members got behind the idea and wanted to help with fundraising efforts so there would be no cost to the family for this student experience.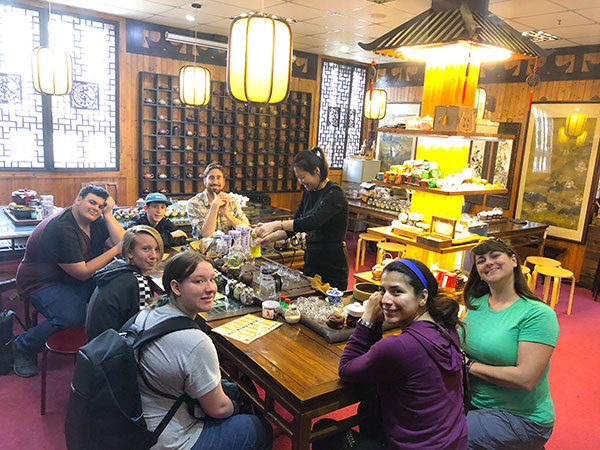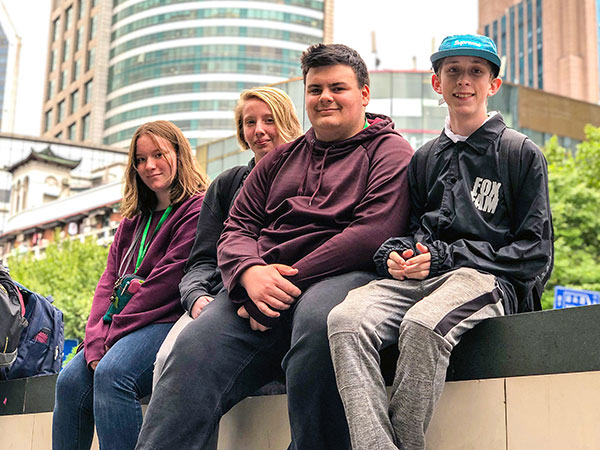 "The growth and development of these young students was an incredible transformation," Doolan observed over the course of their 13 day trip. "They learned how to haggle in market places, communicate without being able to speak the language, figure out exchange rates for currency, and navigate bus, plane, and tour schedules, which enabled them to face fears, take on responsibility, and be immersed in a culture other than their own."
The "Wonders of China" tour included stops in Shanghai, Tai'an, Hangzhou, Jiangsu, and Beijing, and the Great Wall of China.
The students sampled regional foods, took part in tea ceremonies, and learned about the rich culture and history of the Chinese empire. "These students came back looking different and acting different in the most wonderful way," Doolan noted.
Peninsula Union School District is a small school with only about 40 students, over 90% of which qualify for free and reduced lunch. Doolan hopes that this experience will pave the way for their future, give them insight into the world, and perhaps create a spark and love of travel that will carry on.
"I'd love to see more Humboldt County students have this kind of opportunity and experience," he added. "There are so many educationally enriching lessons embedded in international travel, and this type of adventuring leads to a deeper understanding of one's values and of the diverse beauty of the world that we share. Some lessons can only be taught through experience, and we are grateful to our community for supporting us to bring these experiences to students regardless of their individual family incomes.