(Eureka)—Sixteen local high school students, exploring careers in health fields graduated from the Health Career Exploration Summer Institute (HESI) on Friday, July 1, in a ceremony that was the culmination of a two-week summer education program.
The HESI was conducted by the Humboldt County Office of Education's (HCOE) Education at Work Initiative. Graduation ceremonies were held Friday at the organization's Sequoia Conference Center.
The HESI program is designed to give students exposure to some of the various career paths available in the healthcare industry. Student participants explored health careers and gained knowledge about the local health care industry. The series of courses were taught under the leadership of Fortuna High School instructor, Sara Dixon.  The HESI program was aided with on-site hospital experiences at Providence-St. Joseph Health, Humboldt County.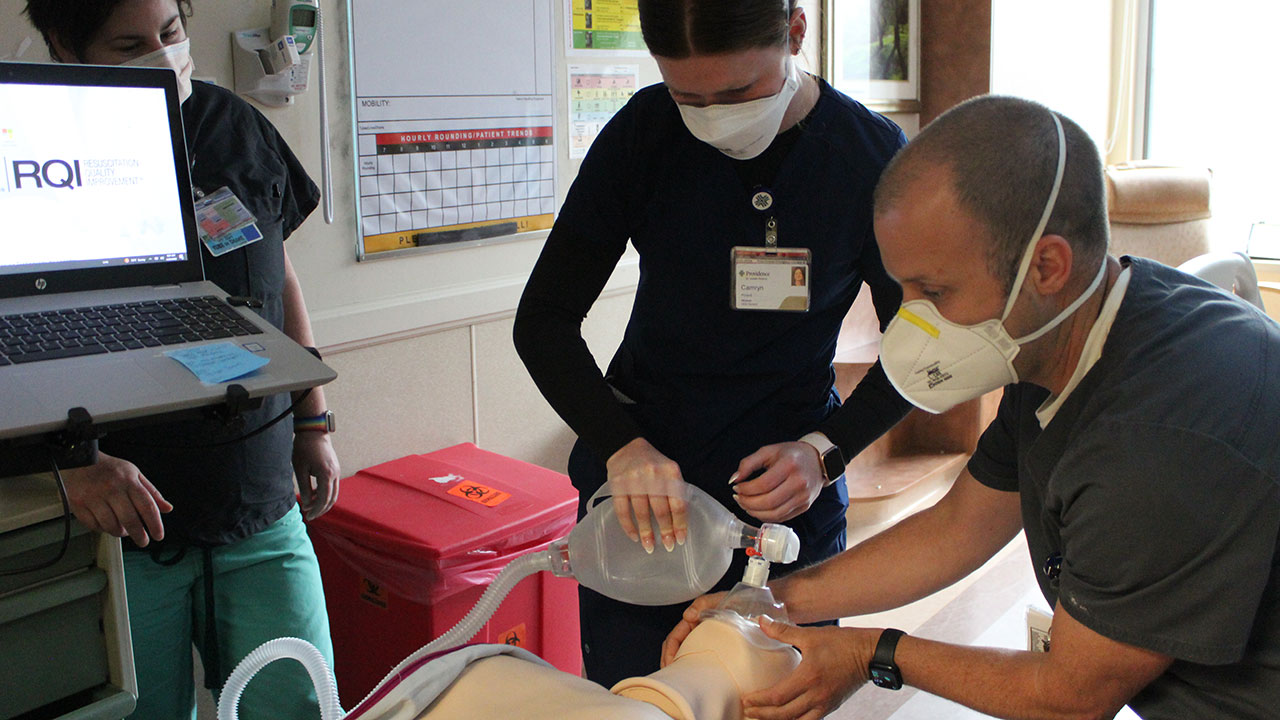 The HESI students experienced a variety of medical perspectives in the HCOE classroom and field trips to the Northern California Community Blood Bank and Cal-Ore Life Flight locations, where segments of the curriculum were taught. Guest speakers and industry professionals were brought in to talk about careers as nurses, lab technicians, and more, and students participated in hands-on activities such as suturing, applying tourniquets, giving shots. Upon completion, students were awarded certificates.
The HESI program is just one component of Education at Work's Health Careers Exploration Project (HCEP) at the Humboldt County Office of Education. Learn more about all our programs at https://hcoe.org/education-at-work.